Bookmakers to Put your Betting Strategy to Test
Top 5 Underrated Players in IPL 2020 to Bet on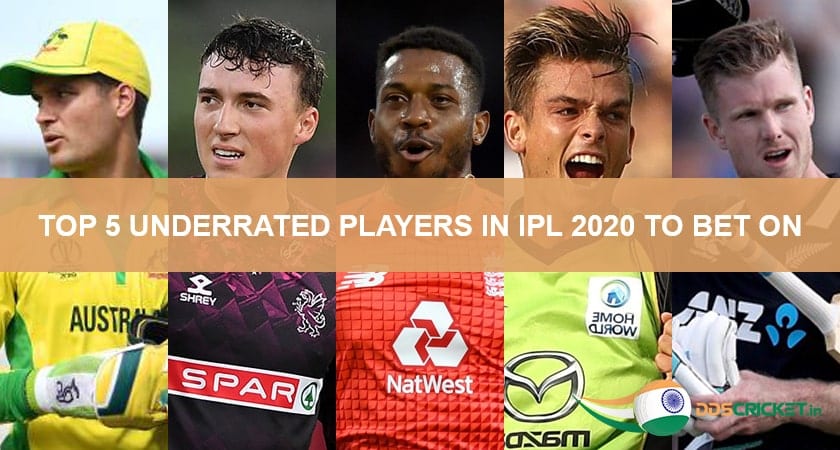 We've ranked the top five underrated players in IPL 2020. These are the diamond in the rough who could be your bet best this season if you bet on cricket online. Find out their strengths and things that make them the best candidate for IPL betting. To be successful in betting on cricket odds it's important to do research.
Bet on these Underrated Players in IPL 2020
The Indian Premier League (IPL) has a history of providing surprises to the audiences. Players who were not even in consideration showed unexpected performances and gained praises.
Not being in the viewers expectations help these players to stay away from pressure. And they feel quite relieved from inside. The T20 cricket format has been a great platform for some unknown and misjudged players. There they get to showcase their true caliber. And IPL is the best platform for them.
Mohit Sharma, Sidharth Kaul, Lendl Simmons, Mike Hussey are few of the examples. They made extravagant performances in the IPL and won great appreciation. Both from their franchises and their country.
Here is a list of five players who did not make headlines till today. But many eyes are waiting for their striking performances.
Alex Carey
This Australian wicketkeeper is a left-handed batsman. He is all geared up to show powerful performance for Delhi Capitals. His price was INR 2.40 Crores and he is likely to make his debut in IPL. He made brilliant runs score 443 for 11 matches in the Big Bash League 2017-2018. He became the second-highest run-scorer in the tournament. A lot of people expect the hidden game from him.
Tom Banton
It is always interesting to see how young players glam-up the cricket field. This 21-year-old batsman from England is to make his debut in IPL. He is a top-order batsman with incredible strike-rate over 160. That was his form in the previous season of T20 Blas- England's domestic tournament. He is a fearless, enthusiastic and powerful performer from KKR, wish him great luck!
Chris Green
For this overseas pick from Kolkata Knight Riders, the decision seems very fair. Chris Green is a fabulous spin bowler. He has the quality to confuse the batsman and slow down their pace for making runs. With experience in T20 matches across the globe, his style is worth appreciation. Also, his power to bat when needed makes him a perfect pick. Hope KKR will be happy and satisfied with their choice of Chris Green.
Chris Jordan
Experience and style make this player a great addition to the Kings XI Punjab. With a whopping price of INR 3.0 crores, Punjab made a wise decision. Jordan has a vast experience of 182 matches till now and with T20 format he is the perfect fit. Superb fielding, spectacular batting and lower-order batsman. Chris have experienced IPL in earlier seasons and geared up to bash this season too.
James Neesham
A kiwi all-rounder has been very much under-valued and sold at the base price of INR 50 lacs. KXIP would be very happy to have this player in their team in this season. He has good experience in T20 matches and his journey in the World Cup Final was amazing. Without a doubt he would show his skill and astonished the audience this time.
Which of these players are you betting on?

Chaya
Head of Content
The wordsmith of the group, Chaya is busy enjoying her newfound passion for online betting. When she's happy, she would bet the ranch to plan and create killer content – the ones that urge you to place a bet. If things don't go the way she wants them to, she would constantly act like the world is about to end. We love how she can never decide between Kohli and Dhoni.
Check out our other betting guide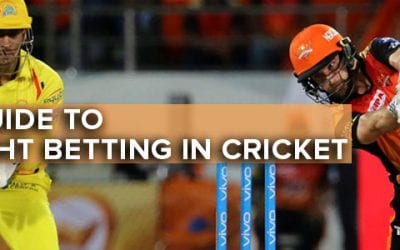 Looking for a detailed guide on Outright betting, a betting method that is popular? Then this guide is for you. The article includes everything you need to know on outright betting. It describes he right measures while implementing the method.

Welcome offer: 100% up to ₹2,500 | Claim Now!