Bookmakers to Bet on Your Favourite Format on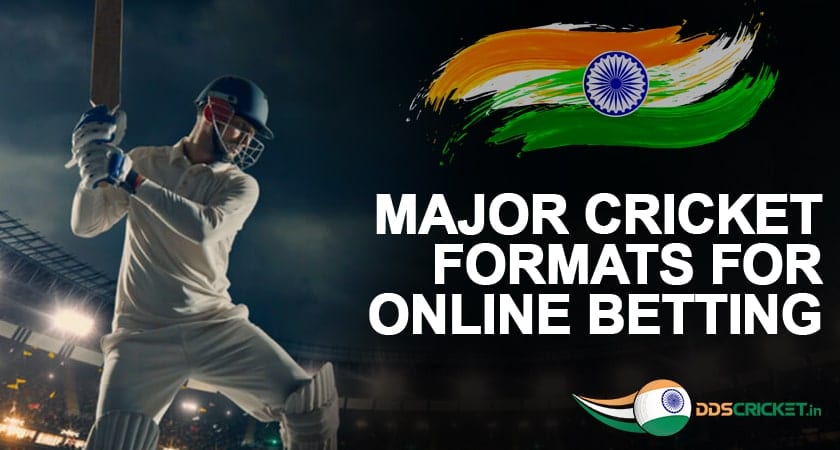 Major Cricket Formats for Online Betting
Cricket's popularity is down to all sorts of factors, not least the fact that there are so many different ways to play. At first-class level, there are test, ODI and T20 matches, while amateurs can get involved with all sorts of minor variants.
The vast popularity of cricket, together with the sport's flexible nature, opens up numerous possibilities for players, fans and bettors alike. While some formats are more synonymous with the game than others, you may be surprised by just how many different styles are out there! If you are an online cricket bettor, you would love this article.
Recommended Bookmakers for Cricket
An Honourable Mention: Single Wicket Cricket
Single wicket cricket enjoyed first-class status in the 18th century. It involves a team of fielders who fulfill the role for both sides as two individuals battle it out as batsman and fielder.
The format is rarely played professionally today, but it retains a strong following in local cricket clubs which operate tournaments between themselves. As such, betting opportunities are few and far between, but this guide would not be complete without a nod to the history of the first-class game.
Other Minor Cricket Formats
When broken down, cricket is not an overly complicated sport. All a player needs to get involved is a bat, ball, wicket and someone to play with. This easy access has given rise to numerous minor takes on the sport. While you won't find many first-class international teams and clubs sides participating, there is a style out there for every fan and every willing participant.
Few minor formats see professional play and betting opportunities are all but non-existent. However, no guide on cricket formats would be complete without due attention to these formats, especially for anyone that wants to play the sport right away, without the need to join a club.
The versions of cricket below are just a small selection of available opportunities. There are dozens of local variations all over the world, and any game between two or more players involving a bat and a ball could conceivably fall into this category.
Short Cricket
Short Cricket plays to the same rules as first-class cricket, with possible modifications based on the number of players, their skill level and available equipment. The primary adjustment is to the number of overs, which see most matches completed within a couple of hours.
Indoor Cricket
As the name suggests, indoor cricket is not subject to the weather and takes place in sports halls or anywhere that provides enough space. The game is commonly played with six players on each side, but the amateur nature of the game ensures plenty of scope for flexibility.
Kwik Cricket
Kwik cricket is arguably even faster than T20 and designed with kids in mind. This version is standard in schools around the world until children are old enough to progress to practice balls and the real thing. The objective is to encourage children to participate in cricket.
French Cricket
This variant is a pickup game played at any level, where the batsmen aim to stay at the crease for as long as possible, while the fielders and bowler attempt to get them out. There are no wickets. Instead, the batsmen are dismissed when caught out or when the ball hits them on the legs below the knee.

Chaya
Head of Content
The wordsmith of the group, Chaya is busy enjoying her newfound passion for online betting. When she's happy, she would bet the ranch to plan and create killer content – the ones that urge you to place a bet. If things don't go the way she wants them to, she would constantly act like the world is about to end. We love how she can never decide between Kohli and Dhoni.
Check Out The Other Formats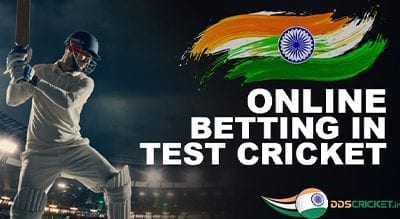 Are you a fan of Test cricket? Here is something for you to read. The history of the format, its rules, playing conditions, its effect on online cricket betting and the future of the longest format of the game is discussed in detail. Check now!